Barco Rabelo, the traditional Douro riverboat, Portugal
Rabelo boat is a traditional wooden boat from the Douro Valley and a boat ride in one of these boats is a must, during a visit to the Douro Valley.
One of the many reasons to enjoy doing what I do is the possibility to live fantastic experiences regularly.
As spectacular as an experience may be, after a few occurrences, it can also lose its luster, but this is not the case with Rabelo boat trips on the Douro River.
At this point, I have to make a remark: I am referring to Rabelo boat trips on the Douro River upstream of Pinhão and not to boat rides taking place near Porto.
The Rabelo boat trip above Pinhão and the Rabelo trip in front of Porto cannot be confused, they are two very different experiences.
On the Douro River, in its section running between Porto and Vila Nova de Gaia, many companies are offering Rabelo boat trips. Short rides can give tourists an idea of ​​what a Rabelo boat was.
Very different, and in my opinion, really interesting, are the Rabelo boat trips you can have from Pinhão upstream.
Pinhão is often referred to as the heart of Port wine, mainly because of two reasons:
many of the great Portwine producers can be found around here,

and also because Pinhão was kind of a hub where Rabelo boats used to load barrels of wine to take to the warehouses of Vila Nova de Gaia.
Let me give you a few reasons why riverboat tours here, at Pinhão, are more beautiful than in front of Porto:
here the river is narrower,

there are incredibly fewer boats around here than downstream,

and we can fully enjoy the area classified as World Heritage by UNESCO.
During the tours, I do in the Douro Valle, and when we have Rabelo boat trips, whenever I can, I include lunch on board … it's fantastic.
This is one of those experiences that I never get tired of repeating. I don't remember any of these tours in the Douro that left me indifferent.
The old Rabelo boats, now converted into tourist's vessels, still retain some of their old characteristics.
Some of these Rabelos boats had an active life of transporting wine barrels. Therefore, during a tour like this, we are enjoying part of the history of the Douro River.
The trip of one or two hours is always a time of tranquility and relaxation.
Pinhão is between the Valeira Dam and the Custuma-Lever Dam, the waters are calm and allow a smooth sailing.
This smoothness is sometimes disturbed by the passage of large vessels, which, fortunately, doesn't happen very often.
During the boat tour, we can see the large farmhouses where the vine grows on the terraced hillsides.
This immense extension of handmade terraces is one of the main reasons for the classification of World Heritage by UNESCO.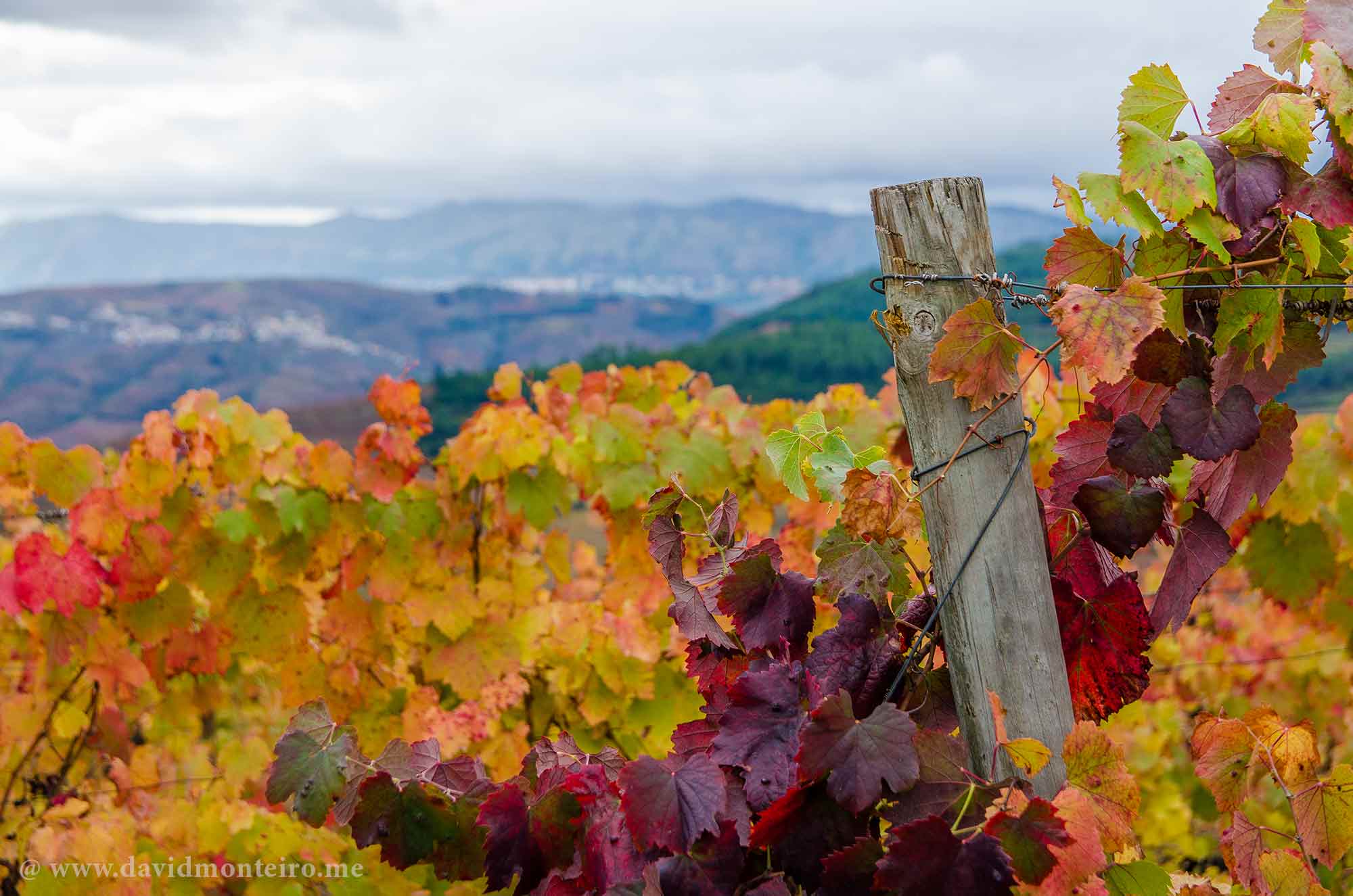 Depending on the season, it will also vary the colors of the slopes. Naturally, perhaps it is autumn with its golds, copper, and red colors often represented in books and brochures.
Each season brings different colors.
I also really like spring when we can see the hills sprinkled with shades of pink given by the almond blossom.
Lunch is served on the boat. A diverse, practical, and tasty picnic.
There is no shortage of wine. After all, we are in the land where Port wine is produced, but also excellent table wine, the famous Douro wine.
Among the most famous grape varieties in the region, Touriga Nacional is the most common.
It makes excellent mono-vine wines and is increasingly used even outside this region where it is best known.
The two hours of a Rebelo boat ride pass quickly, and you always feel like repeating.
What is today a memorable experience was, in the old days also memorable for completely different reasons.
It was a hard and dangerous life, taking wine barrels downstream the river from several spots at the Douro Valley until Porto, where the wine was supposed to be shipped to all over the world.
How could that be if the river is so calm?
Today, flowing in between several dams, the river is kind of tame. It was not as such before the dams, it was like doing withe water rafting with wooden boats filled with big wine barrels.
To give you a better perspective, I selected two videos. Unfortunately, they both have small problems but I guess they can give you a better idea about what I was referring to.
The first one is from 1923 and you can see the rabelo boats on their journey downstream to Porto but also upstream. Unfortunately is a mute movie.
The second one is an extraordinary documentary, full of interesting details, especially on the part where it tells all about how these heavy boats could return home navigating upstream this river.
Unfortunately, I couldn't find an English version. Anyway, I think it worth seeing it and if one day we will see it together I can explain it to you if needed.
Maybe you will join me one day for a boat ride.
Have fun,
David Monteiro